Direct Campaign Optimization
Powered by deep insights at the intersection of
USERs, URLs & BIDs
Tercept's Direct Campaign Optimization platform is a performance focused data platform that boosts direct ad revenues for digital publishers through AI driven campaign optimization. It can easily double or triple a publisher's direct campaign goals like CTR, viewability, video completion, view-through conversions, post-click pageviews, etc using proprietary user scoring & prediction algorithms that works on data insights at the intersection of USERs, URLs & BIDs. As we are able to show significant performance jumps on metrics that matter to advertisers, our customers are able to get more renewals, command higher CPMs & larger budgets.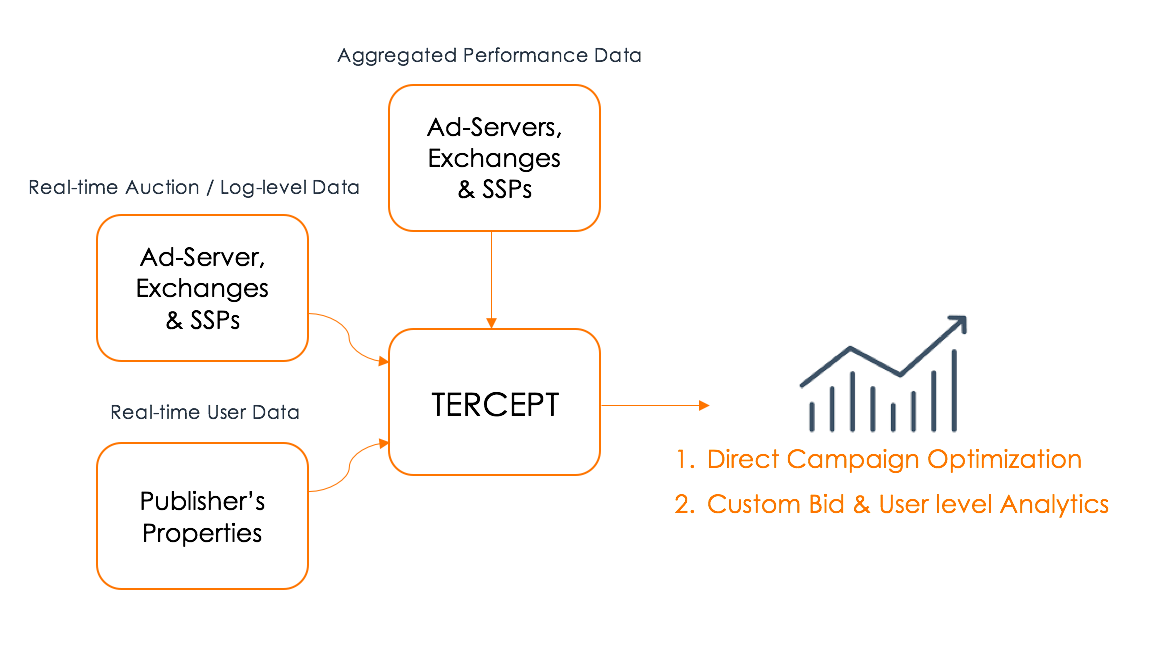 Use Cases
01
Achieve exceptional results on campaign goals with zero effort.
02
Accurate bid-prediction, click & conversion prediction, viewability prediction & video-completion prediction.
03
Pure pay for performance pricing model (if we don't perform, we don't get paid).
04
Focus on optimization as opposed to DMPs that focus on segmentation.
05
Save time on managing campaign deliverables such as campaign goals, CTR, time on landing page, conversion rate, etc.
Features
Fully automated & real-time
User scoring based on 30+ behavioral & contextual variables
Beat the demand side using best in class prediction algorithms & big data tech
Machine learning algorithms with real-time feedback loops
Proven & consistent approach for improving your campaign revenues
Future proof technology using first party cookies only (no Tercept or 3rd party cookies)
More Renewals, Better Pricing, More Budgets!