As we enter December 2020, we look at the past month to analyze the positives and negatives. The average CPM drop is still around 25% though better than 35% seen a month ago. But the better news is that the spend has increased by 55% as compared to last year. This shows the continued confidence of advertisers on the market.
With the festive season nearing we are seeing many positives signs by top advertisers; lets look at the insights gathered so far:
As expected, Best Buy, Flipp, Amazon are amongst the top spenders given Christmas is nearing.

Verizon & AT&T have stayed in the game as people plan to upgrade their phone in this festive season especially with so many device launches from Google, Apple, etc.

Automobile sector has also shown promise with Ford, Fiat-Chrysler, Toyota & Honda all in the list. As Ford plans to release an electric car in near future to rival big players, we expect them to stay a part of this list in long term.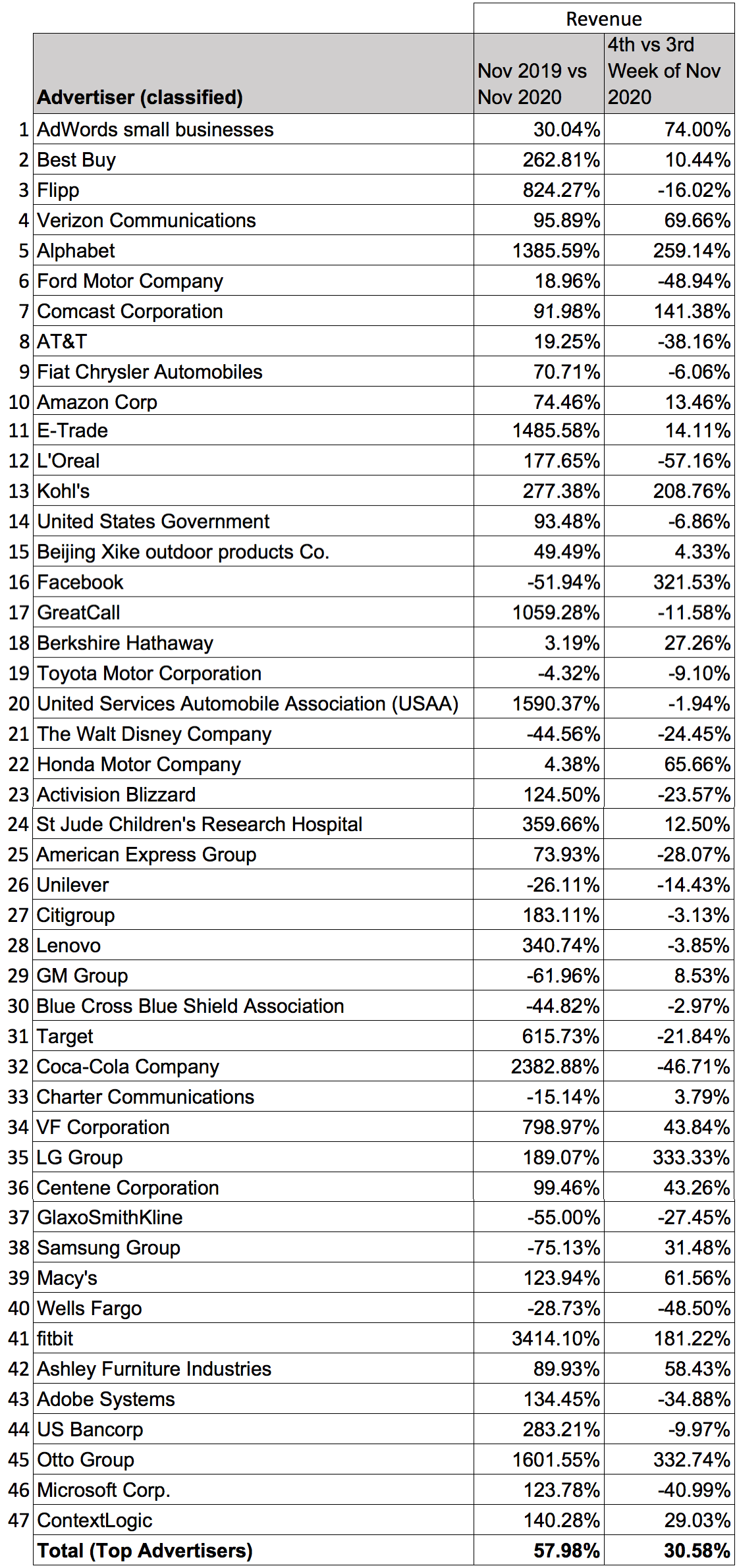 Ad Exchange Buyers such as Sovrn & OpenX have increased their spending further compared to last month. While CPM is trending low for all buyers, most of them have spent more.
Author
Tejas Potti
Business Analyst, Tercept