Amazon's affiliate program, also known as Amazon Associates, is an affiliate marketing program that allows users to monetize their websites, blogs or social media. Amazon affiliate users simply place links to Amazon products on their site, and when a customer makes a purchase via one of their links, the user receives a commission.
Amazon provides a performance dashboard where it provides reports on earnings, clicks, conversions and also provides the summary of the earnings that came from your affiliate links.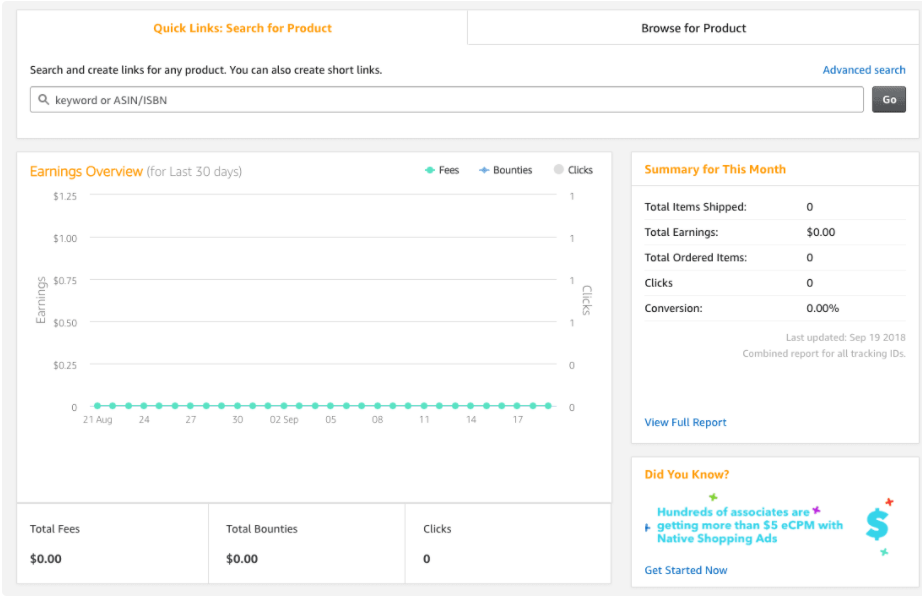 To authenticate Tercept with Amazon you can use the tool called Product Advertising API scratchcard by Amazon (https://webservices.amazon.com/paapi5/scratchpad/index.html) or you can sign up using these step if you haven't registered yet.
(https://webservices.amazon.com/paapi5/documentation/register-for-pa-api.html).
Once you have signed up, you will have access key and secret key which is required to make API calls.
Author
Vinay B Rao
Lead Analyst, Tercept